Fleetwood Mac Issues Rebuttal to Lindsey Buckingham Lawsuit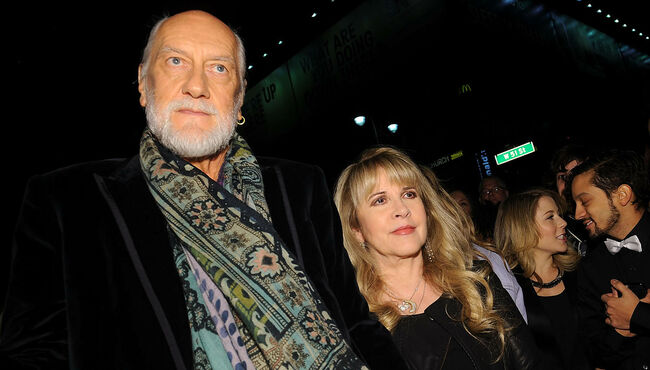 Fleetwood Mac isn't letting ex-guitarist Lindsey Buckingham tell his version of his dismissal from the Rock and Roll Hall of Fame band go completely unchecked in the court of public opinion.
"Fleetwood Mac looks forward to their day in court," said spokesperson Kristen Foster in the first statement on the suit from the band.
The band has resisted discussing Buckingham's exit in much detail since ousting him this past winter. The guitarist and songwriter is suing the band for charges including breach of fiduciary duty and breach of oral contract.
Buckingham's lawsuit names Mick Fleetwood, Stevie Nicks, Christine McVie and John McVie. It alleges Buckingham's former band mates fired him without warning in January after a him-or-me ultimatum was issued by Nicks to the rest of the band.
He says the band was further incentivized to part ways with him because it meant they each stood to benefit from his share of their massive tour guarantee.
Buckingham says the band had an agreement with Live Nation that would earn each members something like $12 - $14 million for the 60 shows. But when the guitarist learned the band was only going to play three shows per week, he asked permission to book solo dates for the off nights.
This was after Buckingham already asked the group to postpose its so he could tour with his solo band (which he is doing now).
He says he was fired without warning, and his bandmates ignored his overtures to address their grievances face-to-face.
"This action is necessary to enforce Buckingham's right to share in the economic opportunities he is entitled to as a member of the partnership created to operate the business of Fleetwood Mac," says the lawsuit.
Upon Buckingham's dismissal, Fleetwood Mac hired Tom Petty and the Heartbreakers guitarist Mike Campbell and Crowded House's Neil Finn.
Photo: Getty Images