Pete Wentz Talks Wrigley Field Show and What's Next for Fall Out Boy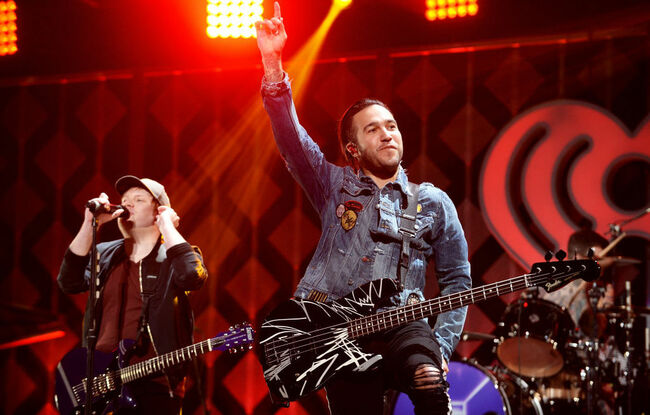 Fall Out Boy has accomplished a lot in its nearly two decades as a band, and on September 8, the alt-rockers got to check something else off their bucket list: Play at Wrigley Field.
After the memorable performance, bassist Pete Wentz chatted with Billboard about the experience.
"I think it's always been a bucket list item but it's never been a realistic one," he admitted. "In the vein of [Rookie of the Year] where the kid breaks his arm and then he can throw super fast and [becomes] a pitcher on [the Cubs], like, 'Oh I could be in Wrigley Field. I'm supposed to be on the field,' but not in realistic way. We've talked about playing a stadium, and playing this stadium is one of the wild things where you're not ready to do it, but you just have to do it. No one's gonna be like, 'You're ready.'"
With that item checked off, what's next for FOB? According to Wentz, the bucket list is long. "We're the band that tried to go play in Antarctica and play on every continent. We're crazy," He told the outlet with a laugh. "I would say the next Fall Out Boy thing needs to be like, a film score, or we go to Jamaica and [make] a dancehall record. It's gotta be something that forces us out of our comfort zone."
A FOB dancehall record? Yes, please!
Photo: Getty Images