Kelly Rowland Weighs In On The Nicki Minaj & Cardi B Fight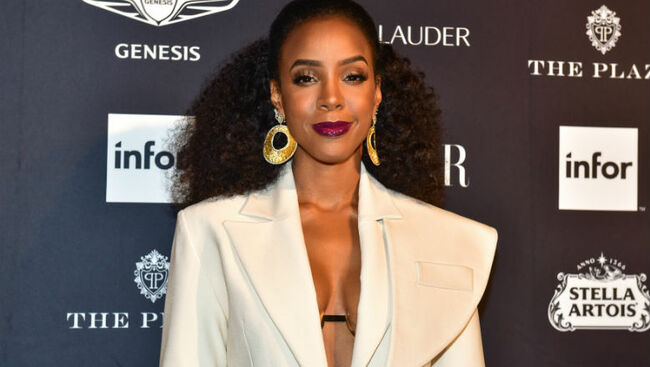 Kelly Rowland was one of the many stars in attendance of the Harper's Bazaar ICONS event during NYFW and reportedly witnessed the infamous Nicki Minaj and Cardi B's brawl, so it goes without saying that she would be asked about the debacle.
On Monday (September 10), E! News published their interview with the Destiny's Child singer, where she offered up a neutral response to the rap beef. "I think in a time where Serena Williams is fighting for equality—I love both Nicki Minaj and Cardi B and I think that they are extremely talented—and in a time when she is fighting for women's equality, we just can't be fighting," she explained at the Prabal Gurung fashion show at Spring Studios.
"There's no time for us as women to fight and they are just so talented and I just genuinely love them both so much, but it's just not the time. We have way bigger issues as women, you know what I mean? So I don't know. I'm Switzerland, I don't f**king know," she continued.
Rowland's testimonial is important since she was reportedly trying to get a photo in with Minaj and Lala Anthony when Cardi threw her shoe. Since then, it's been a battle of she said/she said as the rappers have gone head-to-head with their side of the story. In meantime, we're still waiting to see if Cardi decides to hit back at the Young Money MC for her scathing words on the latest episode of her podcast.