Ozzy Osbourne Is Not Opposed to Hologram of Himself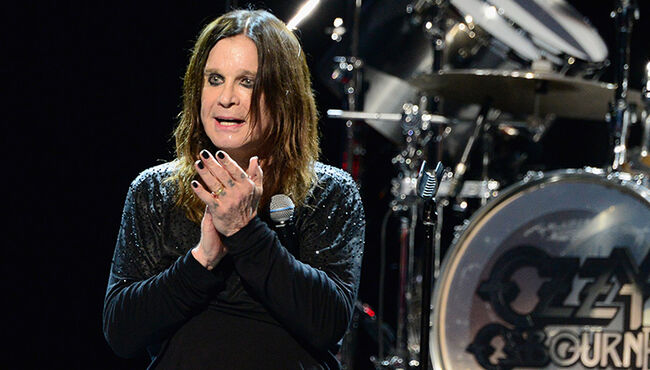 So when Ozzy was recently asked how he'd feel about continuing to tour, but as a hologram.
"If I'm gone, I don't have a say in the matter," he said, according to Loudwire.
"I can't complain," said before saying in a ghostly voice, "I'm the Prince of Darkness, I will haunt you. Go f---ing wild!"
Ozzy does have some sympathy for performers who are opposed to holograms of themselves. Addressing a story that Justin Timberlake was considering performing with a Prince hologram as part of his Super Bowl halftime show, Ozzy said.
"From what I know of Prince, he wouldn't have liked that. I don't think so," stated Osbourne. "I read an article about him and he would never do taped interviews because his voice was his income."
Of course, you don't have to be dead in order to have someone create a hologram of you. Ozzy didn't mention whether he'd consider allowing a hologram go out and tour for him as a kind of Surrogate Ozzy.
The former Black Sabbath frontman says he's saying goodbye to touring so he can be a better grandfather to his eight grandchildren.
He says he doesn't want to "go through another generation of Osbournes without seeing them grow up," he told Rolling Stone.
No More Tours 2 will keep Ozzy busy through 2020, as he tours the world to say goodbye to his loyal fans.
The first No More Tours tour was in 1993. Ozzy claimed at the time he was retiring, but he returned to touring and recording by 1995.
Performing is in his blood, Ozzy said.
"It's what I do. It's a passion for me. It's the greatest love affair I ever had, being in a rock band and playing for the people who come to the shows."
You can check the No More Tours 2 dates here.
Photo: Getty Images