Badgers invade the Final Four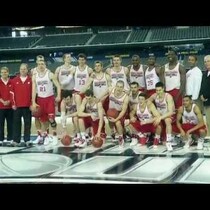 Posted April 4th, 2014 @ 11:59am
The Badgers have arrived in Texas and are ready to take on the Kentucky Wildcats on Friday night!
VOTE FOR WISCONSIN HAVING THE BEST FANS
Get an inside look at Wisconsin's first 24 hours at the Final Four, including UW's first glimpse into AT&T Stadium (IT'S HUGE)!
See their journey below (do you recognize the song?! Ahem.. Timeflies "All The Way").
Z-Clusive Performance from Timeflies in Madison