VIDEO: Cheez-It's do what?!?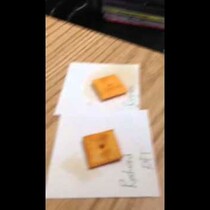 Posted March 4th, 2013 @ 6:33pm
At first I thought they were both the same, but after further review...I'm not so sure I feel the same way...
Here's to making a few better decisions when it comes to what we put into our body and to a healthier 2013!
-Rog.